MORAN & ASSOCIATES REPRESENT CLIENTS IN THE PALM BEACH AREA FOR LITIGATION REGARDING TRUSTS
Litigation Regarding Trust Disputes

Moran & Associates advocate on behalf of clients' desires to ensure property and wealth are handled in accordance with the desires and intentions of the Grantor of the Trust. Trusts are created by a grantor in order to provide for the benefit of beneficiaries.  Beneficiaries are entitled to Notice of a Trust, a Copy of the Trust, and an accounting, as well as distributions according to the terms of the Trust.  There are several issues that may arise in Trust litigation, including but not limited to:
Undue influence
Fraud
Incapacity
Ambiguity
Trust mismanagement, Breach of Fiduciary Duty, and Breach of Duty of Loyalty are unfortunately very common.  Whether you are a beneficiary of a trust who is dealing with these unlawful behaviors of a trustee or if you are a fiduciary or trustee who is wrongly being accused of mismanagement for:
Breach of Fiduciary Duty
Surcharge
Mismanagement of the Estate
Breach of Duty of Loyalty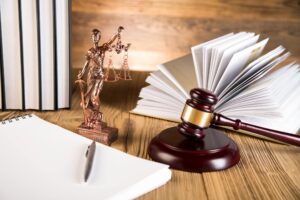 Our attorneys and staff represent beneficiaries and trustees in estate and probate litigation, and seek to advocate for the most favorable outcome to these disputes.  Probate disputes need representation by attorneys experienced in these areas.  Moran & Associates in Palm Beach provides such counsel, representing both beneficiaries and fiduciaries. Call 561-779-2029 to make an appointment today.